Visualizing InputScopes
by kirupa | 30 October 2010
Have questions? Discuss this Windows Phone tutorial with others on the forums.
In the Optimizing the On-Screen Keyboard tutorial, you learned how to use Expression Blend to set the InputScope property on a TextBox to influence what kind of key layout would appear on your on-screen keyboard.
As you can tell, there are a lot of InputScopes that you can select from:
[ that's a boatload of InputScopes! ]
Wouldn't it be great if you knew what kind of keyboard layout you might get with each InputScope without having to set each one and previewing in the emulator? Well, that is where this article comes in. Here, you will be able to put a face to each InputScope available to you.
Default
Chat
EmailUserName & EmailSmtpAddress
LogOnName
Number
OneChar
Password
Search
Text
Url
AddressCity
AddressCountryName
AddressCountryShortName
AddressStateOrProvince
AddressStreet
PostalAddress
PostalCode
Date
DateDayName
DateMonthName
PersonaFullName, PersonalGivenName, PersonalMiddleName, PersonalMiddleName, PersonalNamePrefix, PersonalNameSuffix, PersonalSurname:
NameOrPhoneNumber
TelephoneAreaCode, TelephoneCountryCode, TelphoneLocalNumber, TelephoneNumber
FileName, FullFilePath
Conclusion
This tutorial is more of a reference, and I hope you found it useful - if anything, for trivial purposes to learn what the various keyboard layouts look like.
Got a question or just want to chat? Comment below or drop by our forums (they are actually the same thing!) where a bunch of the friendliest people you'll ever run into will be happy to help you out!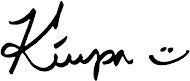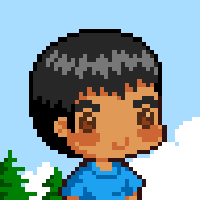 When Kirupa isn't busy writing about himself in 3rd person, he is practicing social distancing…even on his Twitter, Facebook, and LinkedIn profiles.
Hit Subscribe to get cool tips, tricks, selfies, and more personally hand-delivered to your inbox.