This page lists the various people and groups who have, over the years, spent countless hours creating content that they've graciously allowed this site to use.
Icons
All icons found on this site are from:
---
Smileys
The following are the names and smileys of all the individuals who have created smileys for the forums/site:
Dark Project
Senocular
Eilsoe
Supree and Flash Fool
Guigo
Master64
Mariofan
Soul
Adam
Prancer
bigmtnskier
Porpous
babaloo
darkmotion
glosrfc
Gundark
lymdul
pnuy
redelite
riveroaks
rynobot
saxx
sgtbaker84
Templarian
[ uber ]
Law
Lostinbeta
Soulty
ThePope
Datapimp
McGiver
Phat7
Altermanjw
Evolution
graphicslash
TheCanadian
ya3
T-O
Flash-Matic
thesparky007
Deadoccus
JoshuaJonah
prg9
---
Here is the list of all of the smilies unaccounted for. If you are the author of the smilies listed in that page, feel free to post here and I will make sure you get the proper credit!
If you have a question about this or any other topic, the easiest thing is to comment below or drop by our forums where a bunch of the friendliest people you'll ever run into will be happy to help you out!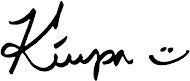 THE KIRUPA NEWSLETTER
Get cool tips, tricks, selfies, and more...personally hand-delivered to your inbox!
( View past issues for an idea of what you've been missing out on all this time! )
WHAT'S ON YOUR MIND